The Power of Advocacy and Collectivity
Relationships between art and sociopolitical practices are essential in the contemporary cultural context. Artists, cultural organizations, and critics respond to a unique historical moment in which the ways of understanding our relationships, the fabric of our communities, the languages ​​of power, and the historical reasons manifested in society, face an evident change in how we live. These circumstances act in two ways for the Latin American artist diaspora. On the one hand, artists face the problems of a society that receives them, establishing a dialogue and striving to find a place within that artistic ecosystem. On the other hand, artists cannot avoid their place of origin and challenge a system in which they end of living in. In both cases, the role of cultural promoters are essential to integrate these two political and social outcomes. These actors fulfill the function of advocacy and defence. The artists find a place for their work within these communities in which they are granted opportunities for professional growth. In addition, these groups provide an opportunity for open dialogue between the two hemispheres.

This panel presents the point of view of those actors and promoters that seek to establish a space for dialogue and openness for contemporary and community based artistic creation and practice.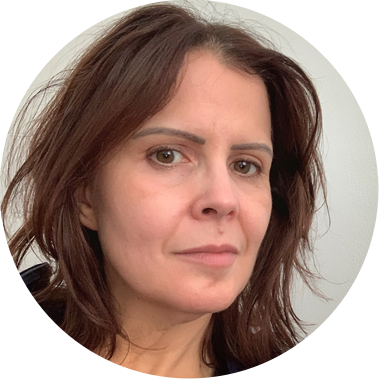 Cecilia Araneda
A Chilean-Canadian filmmaker and media art curator Cecilia Araneda came to Canada as a child as a refugee after her family escaped Chile's military dictatorship. She holds a BFA (hons) from York University and an MFA from the University of British Colombia. Her short films have been presented at film festivals and art museums around the world, and have been recognized with a number of national and international awards and distinctions. From 2006 to 2017, Araneda served as Executive Director of the storied Winnipeg Film Group, the largest independent media arts centre on the prairies. In 2005, she co-founded the Winnipeg-based WNDX Festival of Moving Image. In 2015, she co-founded Mujer Artista, a group of prairie-based Latin women artists. In 2019, she became the first ever prairie recipient of the national Joan Lowndes Award from the Canada Council for the Arts, for her independent curatorial practice. Araneda has more recently completed her first feature film, Intersection, staring Carmen Aguirre, to be released in fall 2022.
Talk Description:
Working within the Winnipeg-based artist run centre system for decades, Cecilia Araneda observed repeated cycles of the sector attempting to become more equitable and inclusive, but soon stalling in the face of the complexity of this work. In the midst of this, generations of artists from underserved demographics were continually losing access to knowledge and opportunities that could help move their careers forward, as the art institution constantly struggled with how to enact meaningful change. Araneda hypothesized that entering into a relationship of equals with historically white art institutions to gain access to their resources while remaining unburdened by their internal politics could move along the careers of artists faster than any other mechanism. Thus, Mujer Artista was born in 2015, formed together with artists Praba Pilar and Monica Martinez. Since that time, Mujer Artista has supported the work and development of 20 Latin women artists and presented two group exhibitions in Winnipeg, with a third one opening on May 20. In this presentation, Araneda will give an overview of the Mujer Artista model and how it functions within the Winnipeg arts landscape.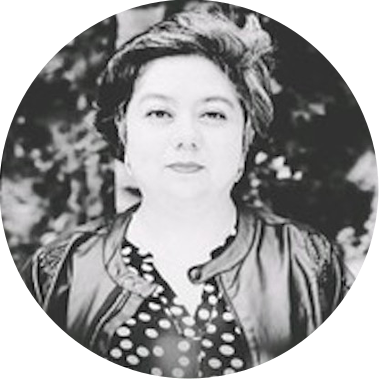 Ana Barajas
Born in Mexico, Ana Barajas holds a BFA from OCAD University in Sculpture/Installation. She received an MVS in Curatorial Studies and an MA in Modern Art History from the University of Toronto. As the Director of YYZ Artists' Outlet, a non-profit artist-run centre, Barajas has managed more than one-hundred exhibitions to date. Independent curatorial projects include: It takes everyone to know no one, 2011 at the Justina M. Barnicke Gallery, Art Museum, University of Toronto; The 19th Holeat Cuchifritos , 2014 at Gallery+Project Space, New York; and the group exhibition Disappearing Act, 2017, at the Thames Art Gallery, Chatham-Kent. She is currently an Advocacy and Community Consultant for the Art Gallery of Ontario.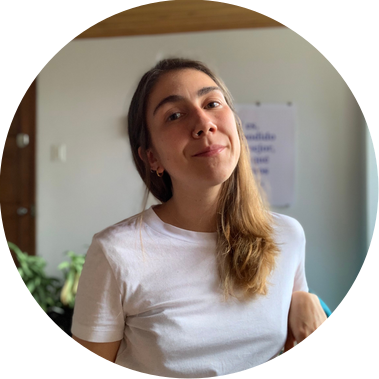 Nicole Cartier
Nicole Cartier Barrera is a Colombian-Canadian art critic, writer, and researcher of contemporary art and visual culture in Latin America. She inquires the construction of collective memory, the overlapping of in-person and online political and aesthetic gestures, and is invested in editorial processes within a curatorial framework. She holds a double BA in Visual Arts and Art History from Los Andes University in her hometown of Bogotá and is currently a graduate candidate in the Master of Visual Studies program at the University of Toronto.
Nicole Cartier Barrera es crítica, escritora e investigadora de arte y cultura visual contemporánea latinoamericana. A partir de procesos editoriales y metodologías curatoriales, explora el rol de las imágenes en la construcción de memorias colectivas y la manifestación de gestos estéticos y políticos en espacios presenciales y virtuales. Estudió Arte e Historia del arte en la Universidad de los Andes en Bogotá, y actualmente está terminando su Maestría en Estudios Visuales en la Universidad de Toronto.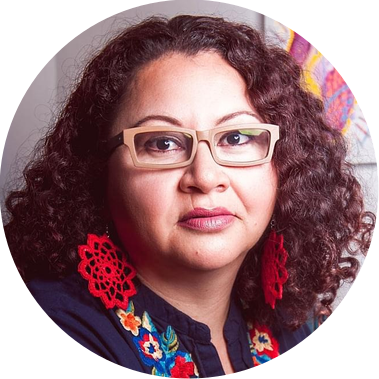 Paola Gomez
The co-founder and director of Muse Arts, Paola Gomez is a human rights lawyer, community organizer, public speaker, artist facilitator, writer and dreamer. A member of PEN Canada's Writers in Exile, Paola is involved in causes such as ending violence against women and forced migration. Her work integrates the arts, community engagement and anti-oppressive frameworks. Paola is also the co-founder of Happening Multicultural Festival, where the works of newcomer, refugee and immigrant artists from diverse backgrounds take centre stage. Though Muse Arts, Paola has developed a cultural exchange in Latin America and the Caribbean and a micro-grant program to support community arts in rural regions of her native Colombia.
As a community leader, researcher and emerging curator, Paola has contributed to the access and visibility of other Latin American artists in the Toronto arts scene and also helped create spaces for women's stories to be told.
Paola was part of Toronto Arts Council's 2017 Leaders Lab and has won many awards for her work, including a 2016 City of Toronto Human Rights Award, a Toronto Community Foundation Vital People grant in 2008, and the Amina Malko Award from the Canadian Centre of Victims of Torture for her work in supporting refugee women in Canada. Champions for Change Excellence in the Arts from Skills for change , among others. Paola currently teaches Applied Community Arts at Centennial College and is guest lecturer on Art-based refugee and newcomer engagement in different Colleges and Universities across Canada and Latin America.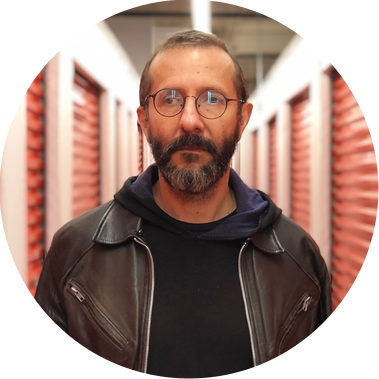 Salvador Alanis
Salvador Alanis (b. MexicoCity) is a poet and cultural promoter. His interest in interdisciplinary work has led him to experiment with the visual arts, video, and performance and produce film and television. He was awarded as the Latin American Entrepreneur of the Year, by the Toronto Hispanic Chamber of Commerce, the MostDistinguished Mexican Abroad by the Mexican Government, and he is the President of the Mexican Global Network in Toronto. He has been a fellow of the NationalFund for Culture and the Arts on four occasions, and his work in electronic media has won multiple international awards. His books, written in Spanish, have been translated into English and French. He has collaborated with magazines and newspapers in Mexico and Spain. Together with photographer Ximena Berecochea, he is the co-founder of the Institute for Creative Exchange inToronto. This non-profit organization offers a platform for creative exchange and development to artists seeking to expand internationally. The Institute has worked with Mexican artists such as Mario Bellatin, Gustavo Artigas, Margo Glantz, Francisco Goldman, Nicolás Pereda, Yoshua Okón, Roberto de laTorre, Ulises Mora, Gerardo Montiel Klint, among others. With the Institute, Alanis directed and produced the documentary Unfold, about the generation of Mexican artists that emerged in the 1990s. He has a Master of Arts from the University of Toronto, and he is currently a Ph.D. student at the same university.