Latin American Speakers Series 2021: Rafael Lozano Hemmer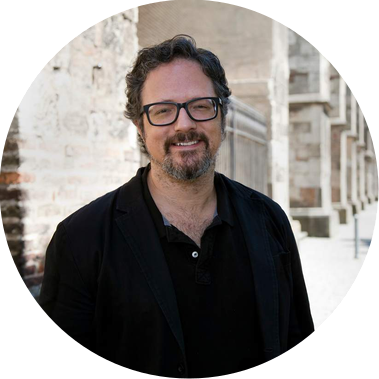 Rafael Lozano-Hemmer is a Mexican-born Montreal-based media artist working at the intersection of architecture and performance art. He creates platforms for public participation using technologies such as robotic lights, digital fountains, computerized surveillance, media walls, and telematic networks. He was the first artist to represent Mexico at the Venice Biennale with an exhibition at Palazzo Van Axelin 2007. He has also shown at Biennials in Cuenca, Havana, Istanbul, Kochi, Liverpool, Melbourne NGV, Moscow, New Orleans, New York ICP, Seoul, Seville, Shanghai,Singapore, Sydney, and Wuzhen. His public art has been commissioned for theMillennium Celebrations in Mexico City (1999), the Expansion of the EuropeanUnion in Dublin (2004), the Student Massacre Memorial in Tlatelolco (2008), theVancouver Olympics (2010), the pre-opening exhibition of the Guggenheim in AbuDhabi (2015), and the activation of the Raurica Roman Theatre in Basel (2018).Collections holding his work include MoMA and Guggenheim in New York, TATE inLondon, MAC and MBAM in Montreal, Jumex, and MUAC in Mexico City, DAROS inZurich, MONA in Hobart, 21C Museum in Kanazawa, Borusan Contemporary inIstanbul, CIFO in Miami, MAG in Manchester, SFMOMA in San Francisco, ZKM inKarlsruhe, SAM in Singapore, among many others.
This session is a part of the Reimagining Mourning Exhibition and co-presented with Hemispheric Encounters.