Questioning Notions of Mestizaje
Although mestizaje has been widely questioned from the perspective of race and national identity politics in Latin America and the Caribbean, it is also a term that defines a space of social and political resistance, as in the context of Chicano culture. This working group takes the contradictions of this concept, that materialize the modern identity of cultural hybridization by suppressing local indigenous, Afro-descendant and other subjectivities, as a theme. From mestizaje as an epistemic axis of border thinking, as defined by Chicana queer thinker Gloria E. Anzaldúa, the objective is to discuss diverse Latin-Canadian artistic practices that question heteronormativity, power relations and colonialism.

Rodrigo D'Alcântara
Title: Brazilian Techno-Syncretism
Rodrigo D'Alcântara is a transnational and multi-disciplinary Brazilian visual artist, filmmaker, and current Ph.D. student in the Interuniversity Doctoral Program in Art History at Concordia University, Montreal. He holds aMaster's degree in Visual Arts from the School of Fine Arts of Universidade Federal do Rio de Janeiro and a Bachelor's degree in Plastic Arts from the Universidade de Brasília. His theoretical and practical research, which shed light on counter-hegemonic narratives from a syncretic perspective, have been shared internationally, in countries such as Argentina, Austria,Brazil, Belgium, Canada, Chile, France, Germany, Greece, Italy, United States, among others.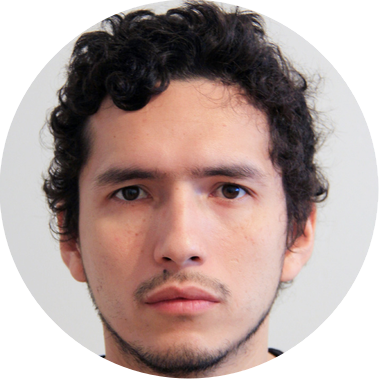 Carlos Colin
Carlos Colín currently lives and works between Mexico City andVancouver. He is a visual artist, pedagogue, and PhD candidate inInterdisciplinary Studies Graduate Program at the University of BritishColumbia. Carlos' research topic explores and connects the core cultural, theoretical, political, religious, and artistic manifestations of baroque as a colonial legacy in contemporary Mexico, and Latin America, and by extension, its diasporas. He studied his undergraduate program in VisualCommunication and Design (2004), and a Master of Fine Arts at the NationalSchool of Fine Art UNAM, in Mexico City (2011). He has a second Master of FineArts at the University of British Columbia – UBC (2013). Colín has exhibited his artwork in venues such as Aramauca Contemporary Art Platform in Chiapas, Mexico; The Reach Gallery Museum, and Grunt Gallery in Vancouver; Sur Gallery in Toronto; Galería de la Raza in San Francisco; and Rufino Tamayo Museum,Mexico City. Colín was awarded the 2016 Emerging Artist, Mayor's Arts Awards for the City of Vancouver in Visual Arts; the 2017 Artist Studio Award Program.He most recently participated in the biennial BIENALSUR 2021 in Argentina.
Migueltzinta Solís
Migueltzinta Solís is a mestizXXX interdisciplinary artist and writer working in performance, video, new media, textile and installation. His work considers questions of perversity and territory, unbelonging, (de)colonial imaginaries and Chicanx futurities. He is currently working on a PhD in Cultural, Social and Political Thought at the University of Lethbridge in Treaty 7 territory, where he received his MFA in Art.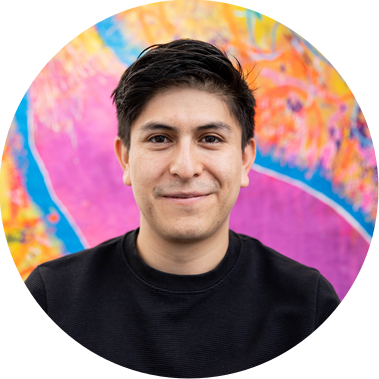 Esteban Pérez
ESTEBAN PÉREZ (b. 1992 in Quito, Ecuador) graduated from Emily CarrUniversity of Arts + Design with an MFA degree in 2021. His work has been part of exhibitions such as: Radical Reworlding (AHVA Gallery UBC, 2021), Triplete(No Lugar, 2018), and Premio Brasil (Centro de Arte Contemporáneo,2017). In 2019, he had his first solo exhibition, Transitory, Más Arte.He was selected for the Premio Brasil –Arte Emergente, CAC, an award funded by the Brazilian embassy in Quito for the promotion of Emerging Artist. In 2020, he was the recipient of The Audain Travel Award in Vancouver. In 2021, Pérez was an artist in residence at the Contemporary Art Gallery in Vancouver and at the Similkameen Studio Residency organized by Griffin Arts Projects.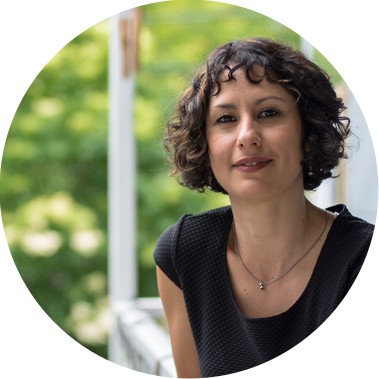 Nuria Carton de Gramont
Nuria Carton de Grammont, PhD, is an art historian, curator, and lecturer at Concordia University, Montreal, Canada, specializing in Latin American and Latin Canadian contemporary art. She has held two postdoctoral fellowships from the Center for International Studies and Research and the Department of Geography at the Université de Montréal, where she also coordinated the Research Network on Latin America (RÉAL). She has published several articles on Latin American art in the magazines Artediseño, Oltreoceano. Rivista sulle migrazioni, The ALHIM Papers, Fractal, Esse arts + opinions, Inter, current art and Archée, and co-edited Politics, Culture and Economy in Popular Practices in the Americas (Peter Lang, 2016). As curator, she presented the Gilberto Esparza exhibition: Plantas autofotosintéticas at Galerie de l'UQAM (2017) and co-directed the installation of Objects Personnels / Personal belongings / Objetos personales for the Montreal Museum of Fine Arts as part of the Connexions. Notre diversité artistique dialogue avec nos collections (2018-2019). She is currently director of the SBC gallery of contemporary art in Montreal.