Speakers from across the arts and cultural sector joined us for a networking session on Friday April 22nd.
Noor Alé, Curator, The Power Plant
Noor Alé is an independent curator, art historian, and writer. She is the Associate Curator at The Power Plant, Toronto. Her curatorial practice examines the intersections of contemporary art with geopolitics, decolonization, and social justice in the Global South. Alé has contributed to curatorial research, exhibition management, and public programmes at the Visual Arts Centre of Clarington, Bowmanville; National Gallery of Canada, Ottawa; Solomon R. Guggenheim Museum, NY; and Art Dubai. She holds an MA in Art History from The Courtauld Institute of Art, and a BA in Art History from the University of Guelph.
Alongside Claudia Mattos she co-founded AXIS, an independent curatorial laboratory dedicated to exhibiting socially-engaged contemporary art. Their most recent exhibitions include EXTRACOLONIAL: Reflections for Action, Sur Gallery, Toronto; and LAW & (DIS)ORDER, Vtape, Toronto. She was awarded curatorial residencies at the Banff Centre for Arts and Creativity, and the Shanghai Curators Lab.
Francisco Fernando Granados
Francisco-Fernando Granados is an artist and writer born in Guatemala. He lives in Toronto, the traditional territory of the Mississaugas of the Credit, the Anishnabeg, the Chippewa, the Haudenosaunee and the Wendat peoples. Since 2005, his multidisciplinary practice has traced his movement from convention refugee to critical citizen, using abstraction performatively, site-specifically, and relationally, to create projects that challenge the stability of practices of recognition. These projects extend from drawing and performance into installation, publishing, and public art. Granados' work has developed from the intersection of formal painterly training, working in performance through artist-run spaces, intellectual engagement with queer and feminist theory, and early activism as a peer support facilitator with newcomer communities in unceded Coast Salish territories.
Adrián Pineda
Comunicólogo de origen mexicano. Experiencia en conducción y producción radiofónica, locución corporativa y comercial, doblaje, y conducción de eventos (MC). Actualmente se desempeña como asesor en comunicación. Co-fundador de ASENTO, empresa de asesoría y producción de podcasting y contenido para medios digitales.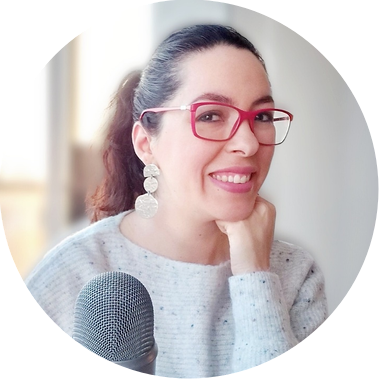 Silvia Véjar
Comunicóloga de origen mexicano con especialidad en Radio Broadcasting por Humber College. Productora y conductora del programa matutino "Hoy en Toronto" de CHHA 1610 AM en Toronto, co-creadora de ASENTO, empresa de asesoría y producción de podcasting y contenido para medios digitales.
Additional Invited Guests included:
Julian Carvajal, North York arts
Tamara Toledo, Director/Curator Sur Gallery